Find Us
WHERE TO FIND OUR PRODUCTS: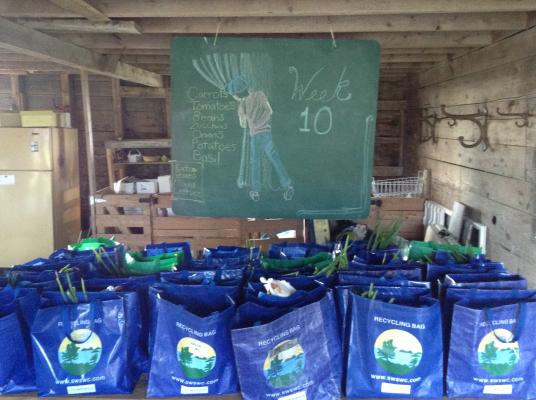 Community Supported Agriculture
Our CSA program is a fantastic way to eat seasonally and get access to the freshest local food!  Members in the CSA program receive produce each week from early June through to the end of October, either picked up at the farm or delivered to your door!  To learn more about our CSA or to become a member, visit our CSA page.
Market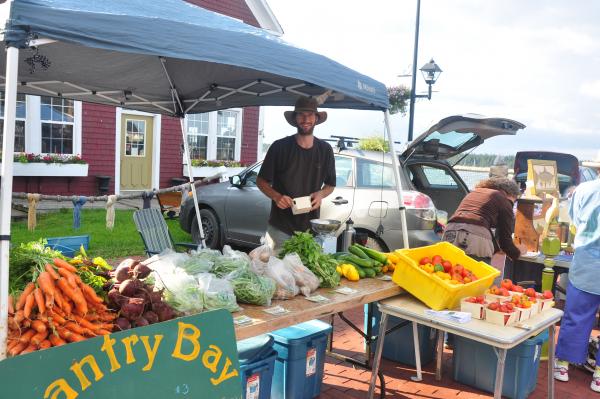 The St. Andrews Farmer's Market runs each Thursday from June to September, from 8:30 to 1:00, located at Market Square in St. Andrews. We attend each week (barring extreme weather events!) and sell a wide variety of produce:  fresh greens, tomatoes, carrots, beets, beans, peas and so much more!
The Market bustles in the summer, so make sure you get there early to ensure we're not sold out!  And even if you're not shopping, come stop by and say hi!
Restaurants/Events
We currently sell to a variety of restaurants in the St. Andrews area, including the
Rossmount Inn
and
Station on King
.  We grow many specialty items that can help create a unique dining experience for your guests. If you'd like to purchase our produce for your restaurant or event, contact us for more information at 529 - 4576 or email
bantrybayfarm@gmail.com
WHERE TO FIND THE FARM:
We are located off Highway 127 on the aptly named Bantry Bay Farm Road. If you're heading out of St. Andrews towards St. Stephen, Bantry Bay Farm Road will be on the left hand side of the road on a straight stretch before a set of flashing yellow lights. Once you enter the farm road, you drive until you pass through a narrow gap between a white house and a barn. We live in that house.
You can contact us:

 bantrybayfarm@gmail.com
(506) 529-4576
     59 Bantry Bay Farm Road, Bayside New Brunswick E5B 2V8
---